If you no longer wish to receive our emails please CLICK HERE TO BE REMOVED instead of flagging as spam.
If you don't tell us you're not interested, we won't know!
PRINT THE FIRST PAGE TO RECEIVE $2 OFF REGULAR ADMISSION!
No printer? WRITE THE INFO IN THE 5 BOXES BELOW (NEATLY)
ON A SHEET OF PAPER AND BRING IT WITH YOU FOR $2 OFF REGULAR ADMISSION!
(SORRY, TO SPEED UP ADMISSION FOR OUR CUSTOMERS, WE CAN NOT ACCEPT SMARTPHONE SCREENS)
Friday November 23, Noon - 6pm
Saturday November 24, 10am - 4pm
(Thanksgiving Weekend)
THE GREATER PHILADELPHIA EXPO CENTER
100 Station Ave
(PA Turnpike to Route 202S to Route 422W)
Oaks, PA
[GPS: 1601 Egypt Road, Phoenixville, PA 19460, then follow signs to the Expo Center]
or click here for directions
***
Vendors From Across The U.S.A.!
RECORDS * CDS * 45'S * 12" * DVDS * POSTERS * BOOKS
MAGAZINES * T-SHIRTS * MEMORABILIA and MORE!!!
Sample Vendor List (there's a lot more):
1) John @ Extremities Entertainment (formerly Keystone Music) (PA): Specializing in Metal and Hard Rock both CD and vinyl. We've been set up at this show for 30+ years. Credit Cards Accepted.

2) Ray S. (LI): Tour Programs, Magazines, Sheet Music/Songbooks, Buttons, Pins. Long Islands best variety of original Beatles memorabilia. Credit Cards Accepted.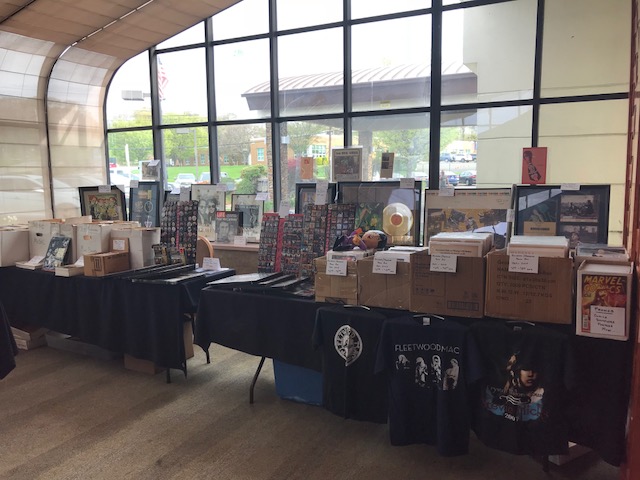 3) CVC Collectibles (TN): We carry imports and US vinyl, CDs and DVDs in the Classic and Progressive Rock categories, new, used and collectable. We have been serving the true collector since 1984 and have been attending this show since 1986. Our email is BiggsCVC and our web site is - cvccollect. Credit Cards Accepted.

4) Thought You Couldn't Find It Records and CD's (MD): Bringing a 2500 piece LP collection recently purchased from the years 1963 - 1980, all are mint, includes British Invasion, Classic Rock and Prog Rock. Also bringing a couple hundred Japanese pressing CD's, most are sealed, Rock, Classic Rock, Hard Rock and Prog. Also have around 1500 other CD's not seen in stores usually, lots of oddball and Prog Rock.
5) Brainiac Records/Mike L. (NJ): New and Used vinyl. Punk, Metal, Jazz, Blues, Rock, Soul and more! Credit Cards Accepted.
6) Bob's Vinyl (IL): UK indie bands, Shoegaze, Punk and New wave. Color vinyl and picture discs on display. Tool-10,000 days & Aenima. Hip Hop---Chance The Rapper, Kanye & Mac Miller plus Twenty one pilots. Pre-orders welcome, contact us here. Credit Cards Accepted.
7) Alex V. (MA): LP's, CD's, DVD's and Cassettes: Rock / Hard Rock / Blues / Metal / Heavy Metal / Trash Metal / Progressive Rock.
8) Michael O./Vinyl Rescue (NY): Lots of Rock LP's in all genres: Psych, 60's and 70's, 80's, Metal and a few newer releases. Also lots of Punk, New Wave, Jazz, Fusion, Soul, Electronic, etc. and a box of Christmas Records. Credit Cards Accepted.
9) John G. (NJ): Over 5,000 LP's for $1 each. Some nice Rock Books for $5 each, and what ever else can fit in the van!
10) Steve B./Atlantic Poster (IL): Hundreds of promo, concert, and commercial posters from the 1970s through now. See our website at atlanticposter.
11) Jax-Wax (GA): Carries 20 crates of LP's in the following genres: Ambient, Classic Rock, Electronic, Experimental, Glam, Hard Rock, Krautrock, Metal, New Wave, Prog, Pysch and Punk. Most albums are imports: Japanese and Japanese White Label promos, German and UK pressings. Any two purchases gets a discount. Cash is king, but I can accept PayPal. Credit Cards Accepted.
12) Rick D. (PA): Lots of Hard Rock, Metal, Jazz, Soundtracks, 80's, New Wave, Classic Rock, Country, Latin and some Hip Hop, also 3 vintage Grateful Dead posters from the early 1970's and hundreds of dollar records no reasonable offer for any item will be refused. Credit Cards Accepted.
13) John G. (NY): Imported LP's, CD's and Music DVD's. Many NEW titles.
14) Marc C. (NY): Large Assortment of $3 LP's - Rock and Pop. 6 Boxes of $1 45's - R&B/Soul/Oldies. And 1 table of better priced LP's - Rock, Jazz, Soul, Blues, etc. Credit Cards Accepted.

15) Fred (NJ): CD blowout sale...All CD's $2 per disc! Priced Boxsets. Also, autographed CD's/Booklets (Elvis Costello, Joe Jackson, Woody Allen, Tom Jones and More!). Tour Programs, Posters and other Memorabilia. And $1 Scratch and Dent CD's and Children's CD's.
NEXT UPDATE TUESDAY!
SPECIAL GUEST:
Jim Santora, Jr
Friday & Saturday

Underrated Rock Book
The 200 Most Overlooked Albums
1970 ~ 2015
Rock is not dead!
It's just changing its course; rock music has a new direction. Which might not be to your tastes. What is a fan of rock music to do? The Underrated Rock Book is for you…
This book is for any fan of rock music that is looking to go back and find lost classics, obscure albums, artists that were forgotten and some that never saw the light of day. The Underrated Rock Book covers all rock genres from 1970 to 2015. That's 45 years of albums that have been cast away, until today. The book will make you think and wonder why you never paid attention to the albums and some of these artists before. The book will also start debates as to artists and/or albums that are truly underrated. Better keep your computer or streaming device close at hand. Reading this book will have you grabbing the headphones to listen to many of the songs featured in these pages. It's an interactive read, so eyes and headphones required!
***
Regular Admission $5 (per day)
($3 with this page printed or codes written on a piece of paper)

PRE-SHOW: $15 (per day)
($10 with this page printed or codes written on a piece of paper)
Friday - 10:30am - Noon
Saturday - 8:30am - 10am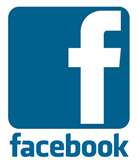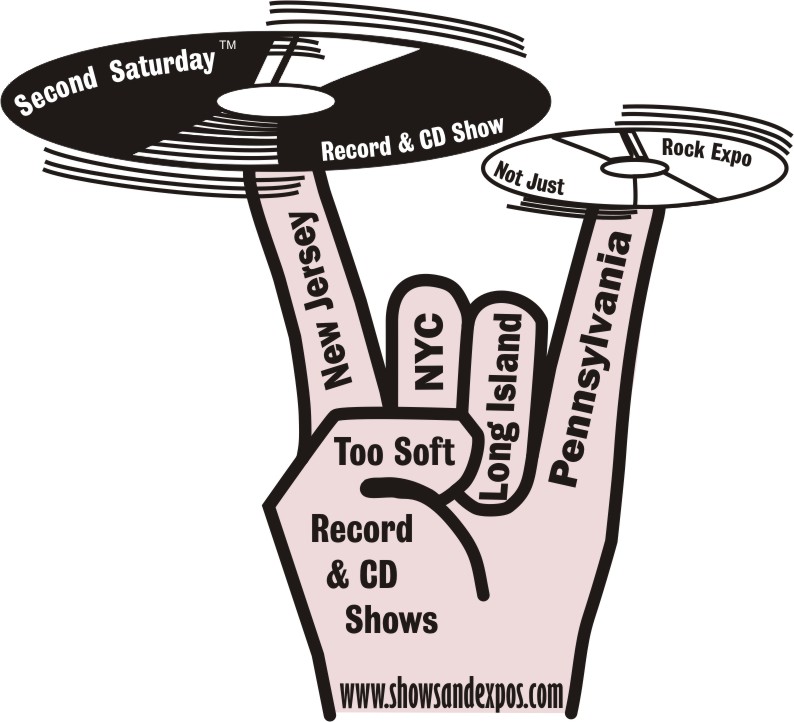 Please feel free to forward this email.
If you've received this email in error
CLICK HERE TO BE REMOVED
Too Soft, LLC
PO Box 251
Hamburg, NJ 07419-0251 USA
973-209-6067
email us
our website
You are receiving this email because you either: Signed up for this mailing list through one of our websites, signed up at one
of our records shows or purchased something from us online either through auction or our website. A friend may have also
signed you up for the mailing list.