BBBBRRRRRRR! Winter is definitely here in frosty Castlemaine. These colder months mark the time when we put our heads down here in the festival office, and start to turn our dreams into reality. We've been steadily putting the festival building blocks in place these past months through logistics planning and partnership confirmations, and we've got new staff on board as we ramp up our preparations. You'll read below that we've officially opened calls for festival volunteers and billet hosts - be sure to register your interest early in being involved. We are still seeking people to tell us about their Thompson's Foundry Band stories and memories, so please get in touch if that Castlemaine icon has played a part in your life. I'll leave it there and let you get back to the heater folks. We'll speak again in the spring with plenty of festival news.
Glyn Roberts
Festival Director

Open Studios & Exhibitions
Once again we will connect festival audiences with local artists through our
Open Studios and Exhibitions program. This initiative has generated significant benefits for local artists and galleries in previous years through exposure, commissions and sales, and remains a unique opportunity to profile our extensive creative community. In 2019, we will again offer half-page and quarter-page advertisements in a dedicated section of our printed program. Different to previous years, we're planning to group the listings by geographic location, a change that will help visitors better navigate the different areas of our region and ultimately get more people through studio and gallery doors! Spaces in the program are limited and will be filled on a first-come, first-served basis. Deadline for registration is Monday 3 September 2018.
Register your studio here.

Announcing our She-d residents for 2018!

We were thrilled with the number of applications from women artists and women-led projects we received for our She-d artist-in-residence program at the Goods Shed. Huge congratulations and a warm CSF welcome to the following artists who will complete residencies in the coming months — Teana Amor and Jodi Newcombe.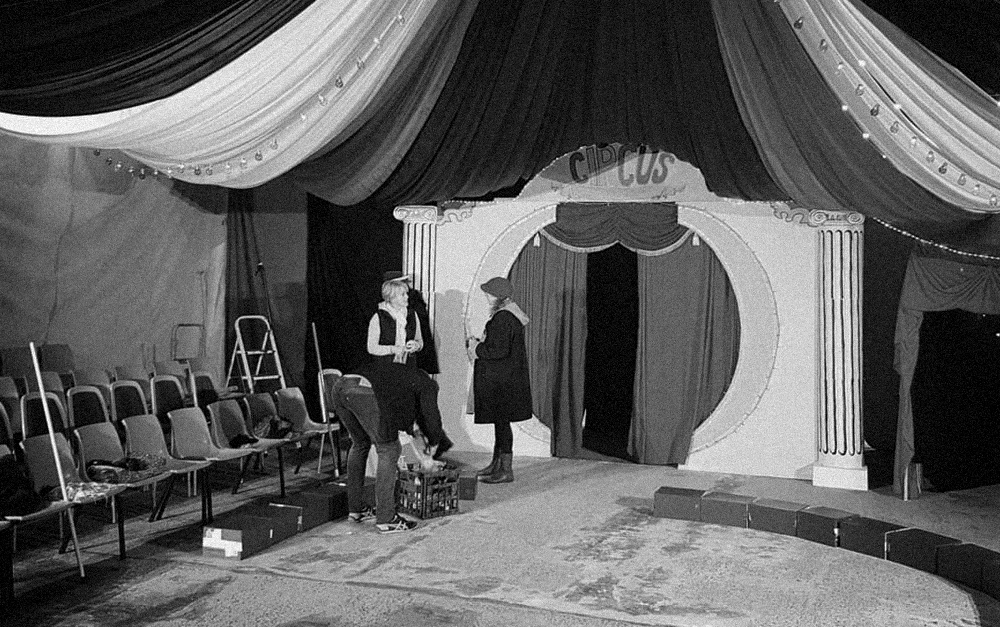 Ashley Martin, Helen Barton and Teana Amor setting up The Fabulous Circus of Dr Zeuss at the Goods Shed. Image courtesy of Lliam Amor.

This month, Teana Amor has been working on her film project 'The Fabulous Circus of Dr Zeuss', a comedy with dark overtones, myths and mayhem. Set in Castlemaine, the film tells the story of a circus that abruptly appears in town, changing lives and creating havoc in plentiful (and magical) amounts. The film has been in development for a number of years and the She-d residency will bring the Teana and her team a huge step closer to the completion of the project by enabling the filming of key scenes.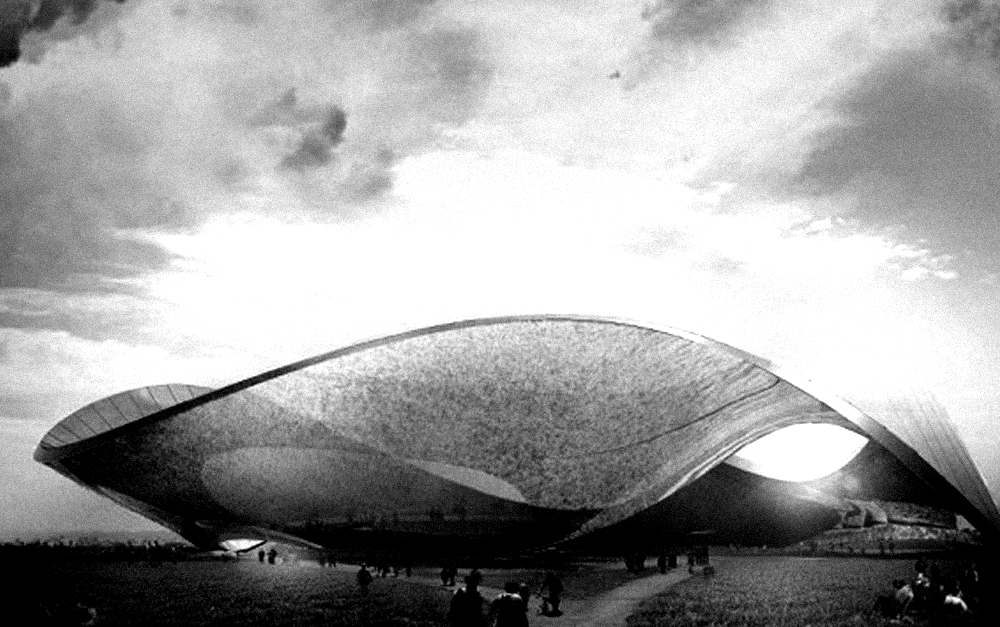 Solar Loop — A submission to the 2012 Land Art Generator, Initiative competition for New York City Team Paolo Venturella, Gilberto Bonelli, Alessandro Balducci, Rocco Vanantines, Mario Emanuele Salini

and Pietro Bodria.

Jodi Newcombe of Carbon Arts will take up residence in October with 'Imagining Energy Castlemaine', a project that marries renewable energy and public art. At the heart of Jodi's creative practice is the belief that creativity is essential in making the transition to a more sustainable society, and her She-d residency aims to contribute to this transition by facilitating a workshop and open studio exhibition. The workshop will invite creatives to learn about the latest in renewable energy technology and apply this learning to design a renewable energy generator for a site in Castlemaine. The emergent ideas will be presented to the public in an open studio on 13 and 14 October, 2018.

We look forward to supporting these two wonderful projects with our

She-d program and can't wait to see them take shape!

Volunteer Call-out + Billet Hosts

The festival has a long and proud tradition of providing billets for artists and performers in local homes during the festival. This community initiative is a very unique and welcome experience for our guests,and a wonderful adventure for hosts in meeting new people. What better way to demonstrate Castlemaine warmth and hospitality? We are currently seeking registrations of interest to host artists in the lead up to, and during the festival. If you or someone you know are interested, we'd love to hear from you. Right now, we are considering billeting requests for September 2018. Register your interest via our online form or visit the festival office and fill out a hard-copy form in person.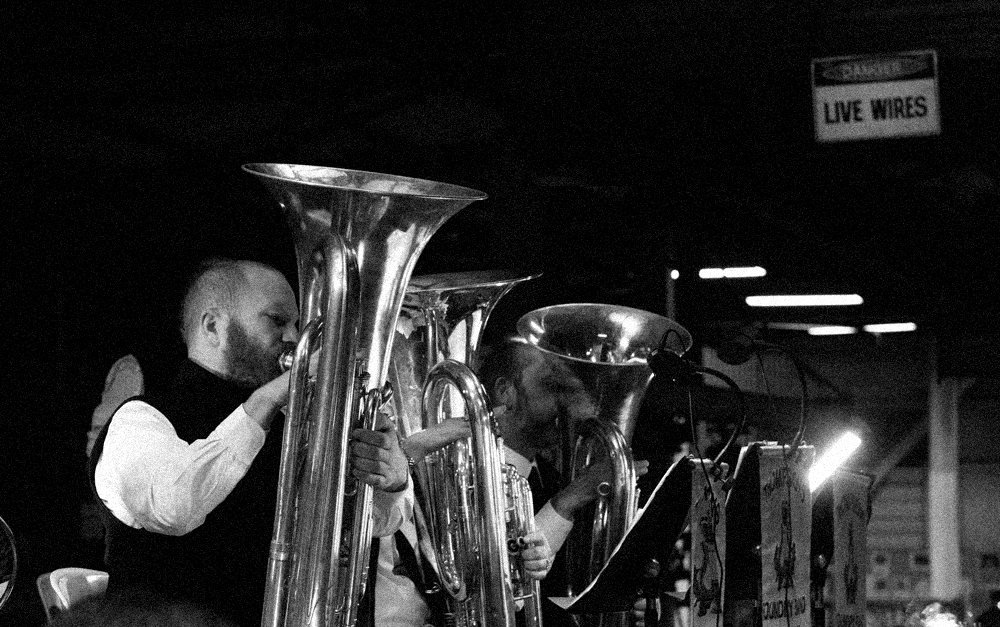 Thompson's Foundry Band

The Thompson's Foundry Band will be returning to CSF 2019 for a special event: Thompson's Foundry Band - Share Your Story Project. Is there a special piece in the band's repertoire that you love, and a story behind your connection to this piece and the band?

Invitations are still open to share your story with us. The Thompson's Foundry Band and CSF will choose a selection of stories and songs for two unique performances by the Thompson's Foundry Band at CSF 2019.

If your story is selected, you will be invited on stage to share your memories with the audience community on the night and conduct the band while it plays your favourite piece!
Email your story to henrie@castlemainefestival.com.au