9 Days til the Fall Fundraiser!
We are excited to announce that our Silent Auction bidding will be done electronically this year! It's easy, fun and will save time at check in and check out. You can bid from anywhere!! If you can't attend the event, please register as well and bid on our wonderful items. The auction will open next Friday, November 17th. Please register ahead of time by texting 24700 from your smartphone and type EV in the message. All proceeds will go directly to the horses of Equine Voices.
If you're interested in getting more information or purchasing tickets, you can do so by clicking here. You may also call the office at 520-398-2814 or email April@EquineVoices.org.
A special thank you to our table sponsors, Earhart Equipment, the Law Office of Walter Henderson, the Rice Group and all of our live and silent auction donors!

Would you like to sponsor or adopt Chance?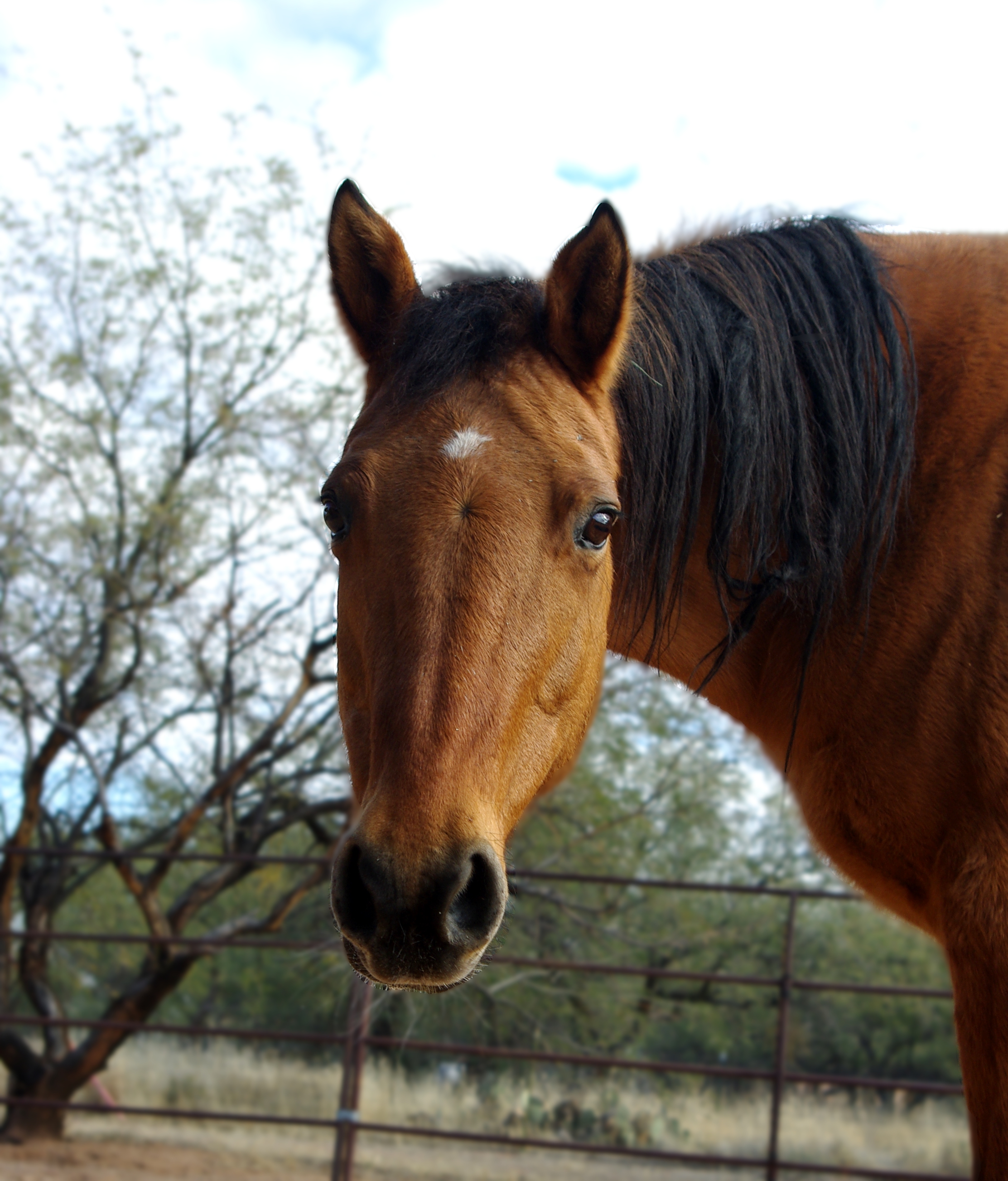 Chance
Chance is a beautiful Dunn colored quarter horse mare. Chance is 22 years old, gets along well with other horses, leads, loads and picks up her feet. Chance spent most of her life on a Premarin farm. Chance would make a wonderful companion horse. If you are interested in helping Chacne by sponsoring or adopting her, please call the office at 520-398-2814 or email April@equinevoices.org

Have You Gotten Your Tickets for the 2017 Millions For Tucson Raffle?
Every dollar made for these raffle tickets will benefit the horses here at Equine Voices; so don't miss your chance to win a prize AND help the herd! Tickets for this raffle are $25 each or 5 for $100. For more information click here or call the office at 520-398-2814 or email april@equinevoices.org
This year Jim Click has changed the raffle prize, in fact, there are actually 3!
The Grand Prize: a 2017 Ford Explorer Platinum,
2nd Prize: 2 round-trip, 1st class airline tickets to anywhere in the world
3rd Prize: $5,000 Cash.
---
Gulliver & Friends Resale Boutique is Open in Tubac!
We are excited to finally announce that Gulliver & Friends Resale Boutique is back open and now located in Tubac at 6 Camino Otero Street! We've worked diligently to get everything moved from our previous location and we would like to thank everyone who had a hand in helping to make it happen - we couldn't have done it without all of you! Our fall hours are Tuesday - Saturday 11am-4pm, so stop in and check it out - all proceeds will go directly to help the horses of Equine Voices!
Happy Birthday from Gulliver, the herd and all of us at Equine Voices!
We missed a few birthdays in October, so we wanted to wish Happy Birthday to those we missed and to everyone with a November birthday!
Kerry T., Donna W., Kristie G., Gerald D., Jennifer E., Doug D., and Sheryl A.!

Gulliver Fan Club
If you love Gulliver and would like to support the horses at Equine Voices Rescue & Sanctuary, please join "Gulliver's Fan Club". For only $10/month, you can be part of helping Gulliver spread the word about the plight of the foals bred for the PMU industry.
Join The Gulliver Fan Club!
Sponsor a Horse!

Sponsoring a horse and receive a beautifully framed picture of the horse you've chosen and their story. For an annual sponsorship you will also receive a beautiful Cowboys Collectible horse hair key chain. Colors and styles may vary based on availability.
Click Here to Sponsor!