The Fall Fundraiser was a great success!

We had a full guest list, over a hundred donated items in the live and silent auctions, fantastic food and lots of fun!
With your help, we raised $80,121.50 for the horses, an increase of 22.6% over last year! Thank you all again for continued support, we are truly grateful!
Also, we're having a Flash Sale to find homes for the rest of the items from our auction! The sale is OPEN and will remain open until next Friday, December 8th at 5pm. You can either text "EV" to 24700 and follow the instructions you receive back via text, or click here to see the items that are available to purchase! Don't miss your chance to get some great stuff for incredible prices!
Have You Gotten Your Tickets for the 2017 Millions For Tucson Raffle?
The deadline to buy your tickets is December 6th!!
Every dollar made for these raffle tickets will benefit the horses here at Equine Voices; so don't miss your chance to win a prize AND help the herd! Tickets for this raffle are $25 each or 5 for $100. For more information click here or call the office at 520-398-2814 or email april@equinevoices.org
This year Jim Click has changed the raffle prize, in fact, there are actually 3!
The Grand Prize: a 2017 Ford Explorer Platinum,
2nd Prize: 2 round-trip, 1st class airline tickets to anywhere in the world
3rd Prize: $5,000 Cash.
---
Would you like to sponsor Janelle?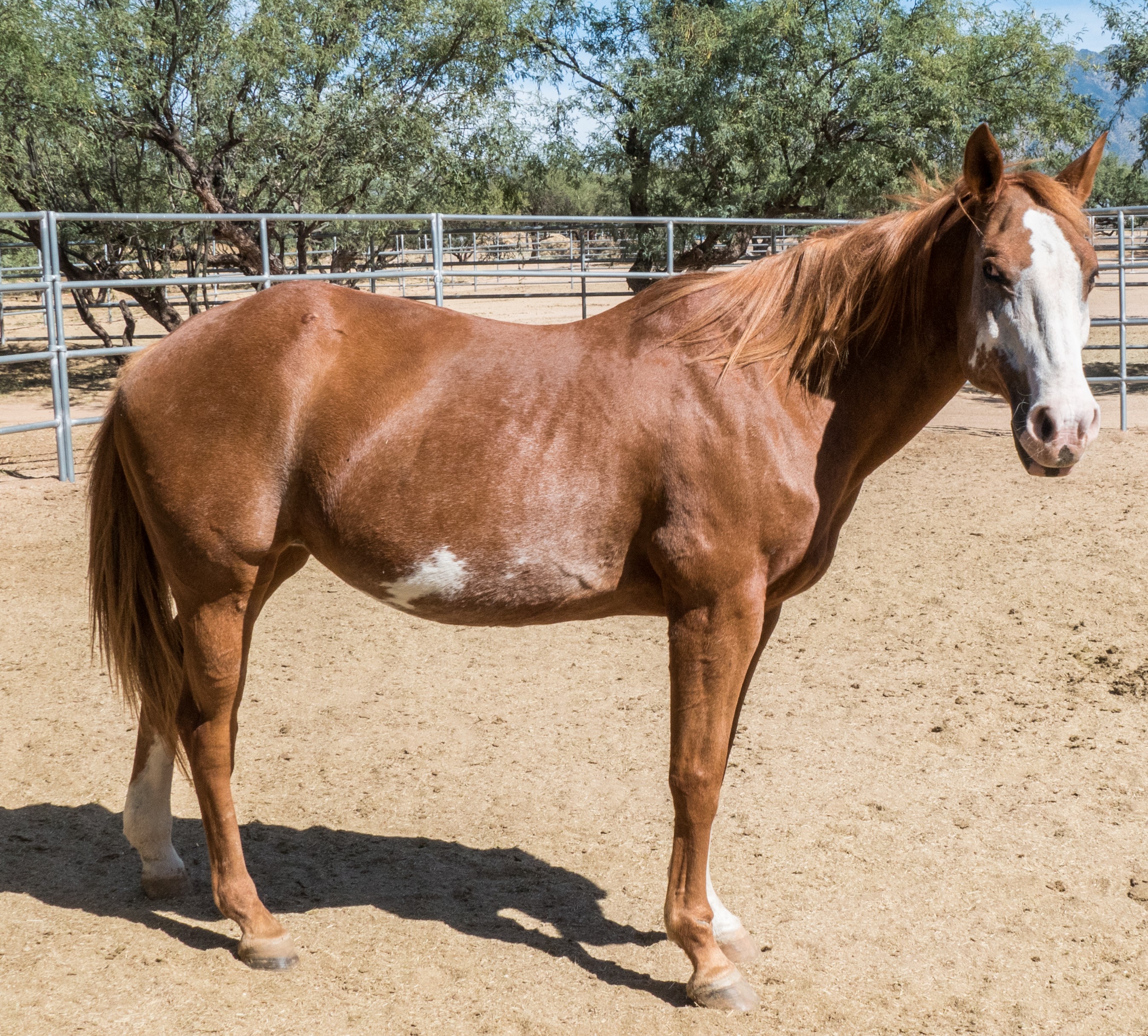 Janelle
Janelle is a completely blind horse. Turning Pointe Donkey Rescue and Mary Adams saved Janelle from a kill pen. They took her to Reata Equine Hospital for rehabilitation. Ark Watch Foundation connected her to us and she arrived here on May 25, 2016. She is very sweet and currently spends her days with Apollo and Samson. If you are interested in helping Janelle by sponsoring her, please call the office at 520-398-2814 or email April@equinevoices.org
We have birthdays to celebrate!
We would like to wish a few special people a very happy birthday!
Kit C., Abby T., Brie G., Jen R., Luis S., Sheryl P., Faith C., and Bridget B.!!
Gulliver & Friends Resale Boutique is Open in Tubac!
We are excited to finally announce that Gulliver & Friends Resale Boutique is back open and now located in Tubac at 6 Camino Otero Street! We've worked diligently to get everything moved from our previous location and we would like to thank everyone who had a hand in helping to make it happen - we couldn't have done it without all of you! Our fall hours are Tuesday - Saturday 11am-4pm, so stop in and check it out - all proceeds will go directly to help the horses of Equine Voices!
Gulliver Fan Club
If you love Gulliver and would like to support the horses at Equine Voices Rescue & Sanctuary, please join "Gulliver's Fan Club". For only $10/month, you can be part of helping Gulliver spread the word about the plight of the foals bred for the PMU industry.
Join The Gulliver Fan Club!
Sponsor a Horse!

Sponsoring a horse and receive a beautifully framed picture of the horse you've chosen and their story. For an annual sponsorship you will also receive a beautiful Cowboys Collectible horse hair key chain. Colors and styles may vary based on availability.
Click Here to Sponsor!