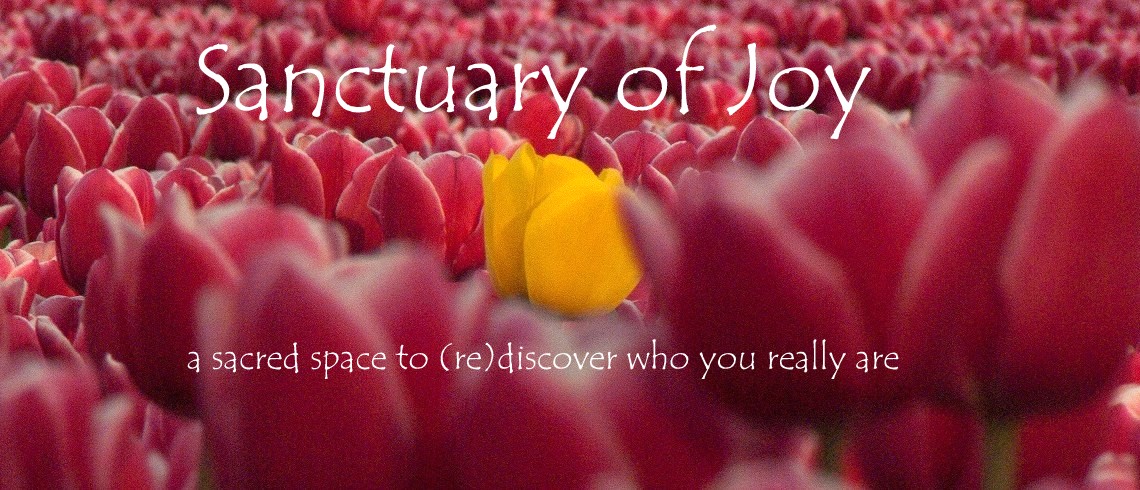 Sanctuary of Joy- a sacred space to (re)discover who you really are
Sanctuary of Joy Newsletter March 2018
Thank you so much for being with us!

February has been cold, wet, and we even had snow. Nevertheless, spring is starting and it will be an intense season - starting with a Mercury Retrograde on March 22nd, just after the Equinox (more in the monthly Tarot reading below).
So hold on to your horse because the ride might be bumpy in March, but it will be worth it!
In February we also reached 4000 'likes' on Facebook - 2 years after we launched the 'Sanctuary of Joy' project. Thank you so much!
We are now listed on Workaway if you want to come visit us for a work exchange you can find us at https://www.workaway.info/736354115998-en.html
We have also announced a Reiki Vacation at the end of May about which you'll find a section about this later in this newsletter or you can read about on our blog http://www.sanctuaryofjoy.org/notes/2018/02/17/reiki-vacation-may-28th-june-3rd-2018/

Or you can find all the other options you can come and visit us at our page http://www.sanctuaryofjoy.org/en/stay-with-us/
What about you? Let us know how our readings, our stories, our posts resonate with you and what your are up to!
If you have missed any of our posts for February on the blog (or on Facebook), check out the full archive page http://www.sanctuaryofjoy.org/notes/2018/02/
If you like what we post and what we do, please share the word and invite your friends to our Facebook page and/or to join this Newsletter!

With much love and many blessings,

Daniele and Jyothi

Monthly card reading for March 2018
At the beginning of every month we pull three Oracle cards or Tarot cards, for a generalized prediction of the month. We hope you enjoy them!
Let us know if these readings resonate with you!
We'd like to hear your stories! Come tell us those on our Facebook page, on the Blog, via the Contact form on our site or replying to this email!
You can also run your own online reading for free on the website - check out our 'Free Gifts' section.

For fully personalized readings performed by Jyothi and Daniele, instead, visit the bookings page.
For this reading we used the 'Vision Quest' Tarot by Gayan Sylvie Winter and Jo Dose' which is inspired by Native American art, spirituality and culture.
This month's photo was shot in our wood-chopping area. Preparing wood for the stoves is something that keeps us quite busy in the winter months - and keeps us warm, both while chopping it and while burning it (the latter is better, though).
For the beginning of the month, we pulled the Five of Earth (Coins). The label for this card on this particular deck is 'Insecurity' but it really speaks of the process of dissolution and re-forming (what the Alchemists were calling 'solve et coagula'): in Nature life has to end, perish, rot - so that its organic material can be de-composed and its atoms recombined and it can feed other forms of life (animals or plants). Likewise, parts of us have to die. Our ego (or parts of it) often die, one by one, peeled like onion's layers, as we venture on our spiritual quest. Things need to reach the bottom, demons need to be faced and tamed, before you can climb up from your pit (real or projected). An urgency must be perceived in order to radically change something that has reached its conclusion. Things need to be shaken. There will be pushiness in the air, a sense of restlessness and the stimulations will be such that you have to respond to this energy one way or the other; but you won't be able to ignore it. This is one of those moments when things have been quiet for too long but they need to surface now. External circumstances could be re-arranging around you. Don't get lazy, afflicted or bored; embrace the changes that life faces you with. Astrologically, a lot of events will take place in this 10-days period: starting the month, March 1st opens with a Full Moon in Virgo (which coincides with the culmination of the current cycle and what we have put in motion in the last couple of weeks), followed by changes such as Sun conjunct with Neptune, Mercury conjunct with Venus, Mercury conjunct with Chiron and Venus also conjunct Chiron - all happening on March 4th - sure to create some interesting growth dynamics in every situation (if you can handle the emotional storm that will undoubtedly come with it). If that wasn't enough, things get hotter on the 5th and 6th when Mercury and then Venus, respectively, enter Aries. Finally, on March 8th Jupiter will go retrograde signaling the need to turn inwards.
For the central part of the month we pulled the Four of Fire (Wands). It reads 'Completion'. It's a card that marks a milestone, a crossroad or also a moment when you can pause - for a moment - from the race, sit back and analyze yourself and your current stage of life. Who are you? Are you ok with it, do you feel good about yourself - what you are or how and where you would like to be? What fuels your fire? How do you keep it going even in the darkest hours? Notice in this period we have a New Moon on March 17th which always calls for introspection. This one is in Pisces - so expect dreams and visions. Or just rest, especially if you are tired after the daylight saving time goes on (in the US) on March 11th, which is also the day of the only Trine between Mars and Uranus that will happen this year! It sounds like this could bring an epic fight, if not in the physical world, at least at the soul level. The good news is that you can handle it. March 20th marks the end of piscean season as the Sun moves into Aries (in the morning for US, evening in Europe). It is also the Spring Equinox, Ostara, one of the two moments of the year when day and night are equally long. A day to re-balance energies and possibly also to check your balances / finances.

The card we drew for the last part of the month is a Major Arcana, 'Grand Father' (related to 'The Emperor' of traditional Tarot). This card tells you to recall the strength of your ancestors, of your grandfather or father, or even to become the example of the father figure you maybe never had! Raise, and provide shelter and protection to your own inner child! Step up! Realize and show your might! "Knowledge leads to unity, but ignorance to diversity. So long as God seems to be outside and far away, there is ignorance. But when God is realized within, that is true knowledge." - Ramakrishna. March 22nd also marks the beginning of Mercury Retrograde, a phase typically calling you to pause, reflect, re-evaluate, finish up things that are already in progress, deal with the occasional technological hiccup but do not attempt to start new things at this stage. Continuing the month, we have a Sun square Mars on the 24th - just before Palm Sunday (which is the 25th) - that could create some unpleasant tension: as the moon is now growing again, your intentions count, so keep them positive. We end up the month with a mighty Full Moon in Libra on March 31st.
Reiki Vacation May-June 2018
Come enjoy a Reiki Vacation at the Sanctuary of Joy (on our 6000 square meters of land in beautiful central Italy under olive, chestnuts and and hazelnut trees) during memorial day week – May 28th to June 3rd – featuring a Full Moon to be observed from in between the trees on our land or under the rooftop of our Mongolian Yurt.
The program includes two Reiki sessions per day (morning and evening) where you will learn and get accredited for Reiki level I and will have the opportunity to practice right away on yourself and with the other attendees the skills you learn. Jyothi (her real name) is a Reiki Master with over 20 years of experience with this energy.
More info:
on Facebook https://www.facebook.com/events/1792614820818476/
on our Blog http://www.sanctuaryofjoy.org/notes/2018/02/17/reiki-vacation-may-28th-june-3rd-2018/
Modern life goes too fast? Your life doesn't seem to make sense anymore?At the Sanctuary of Joy we help families and individuals to find their inner wisdom and energy and get their life in tune, in a simple and peaceful way.
The Sanctuary of Joy is based in beautiful central Italy, on a quiet hill: a physical location where we host retreats, Reiki courses and other activities; a space where families can come on a healing vacation and work on themselves in peace and quiet, in the middle of nature. We think simple family and farm life with a spiritual touch is amazingly effective as family therapy.
We also offer some services online.
Work with us and find your purpose! Reconnect with your emotions! Live an abundant life!
Want to know more? Check our website http://www.sanctuaryofjoy.org
At the Sanctuary of Joy we believe in a holistic approach to healing: healing the body by healing the mind, nurturing the heart and evolving the spirit.
We offer and employ a variety of services and techniques, either in person or online, including (but not limited to):
Life and relationship coaching

Tarot and Oracle cards Readings

Reiki Energy Healing

Astrology

Empowering portraits

Music Healing
...and more to come...
Most of our services are also offered online, via email or Skype.
We believe in spreading the light
Our pricing policy is generous.We believe in spreading the Light. To receive full benefit from a reading or a Reiki treatment there should be an exchange of energy, but we know that not everybody has the same resources, and we want to help. On our bookings page you'll find some discount codes that you can use for this purpose.
We are also open for suggestions is ways you can pay it forward by telling us what kind of service or donation you will offer to society. We also offer a 100% money back guarantee if you are not satisfied.
Get your life in tune with Tarot
"Get your life in tune with Tarot" is the book we have written about using Tarot with our intuitive method for self-analysis and discovery.
Learn how to apply Tarot to your every day life, challenges and choices!
We offer you the options to buy the book and pay for it right away, or to download it for free now (we'll ask your email) and come back later to donate how much you think it was worth the investment of your time.
Our book is not for initiates, occultists or psychologists - this is a simple and down to earth method for whoever wants to discover more about themselves by giving Tarot a try. We keep it extremely simple.

"Much more straightforward and clear than other books on this topic. I had tried some other books on Tarot in the past but I found them confusing and too complicated." - was the comment of one of our readers.
Download our book for FREE now and come back and donate later if you think it was worth your time!