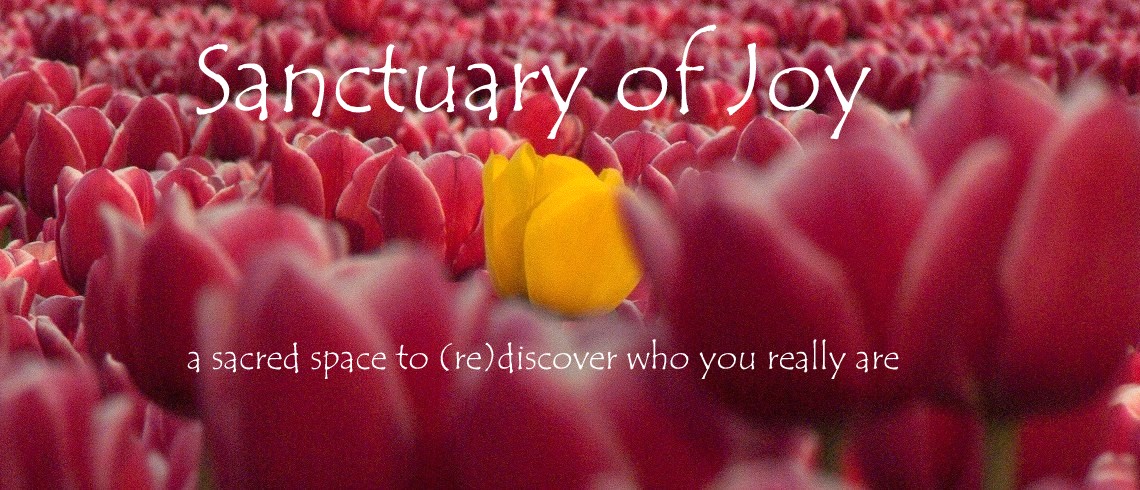 Sanctuary of Joy- a sacred space to (re)discover who you really are
Sanctuary of Joy Newsletter April 2018
Thank you so much for being with us!

March has been pretty rainy but, nonetheless, we managed to prune our hazelnut trees and make good progress on the restructuring of the little stone house that sits on our field (which used to be just a farmer's tools storage but will be used for people), adding isolation to the roof and to the ground.

We are listed on Workaway if you want to come visit us for a work exchange you can find us at https://www.workaway.info/736354115998-en.html
We have also announced TWO Reiki Vacation events: the first at the end of May and the latter at the end of August - you'll find a section about this later in this newsletter or you can read everything about it on our blog http://www.sanctuaryofjoy.org/notes/2018/02/17/reiki-vacation-may-28th-june-3rd-2018/

Or you can find all the other options you can come and visit us at our page http://www.sanctuaryofjoy.org/en/stay-with-us/
What about you? Let us know how our readings, our stories, our posts resonate with you and what your are up to!
If you have missed any of our posts for February on the blog (or on Facebook), check out the full archive page http://www.sanctuaryofjoy.org/notes/2018/03/

If you like what we post and what we do, please share the word and invite your friends to our Facebook page and/or to join this Newsletter!

With much love and many blessings,

Daniele and Jyothi

Monthly card reading for April 2018
At the beginning of every month we pull three Oracle cards or Tarot cards, for a generalized prediction of the month. We hope you enjoy them!
Let us know if these readings resonate with you!
We'd like to hear your stories! Come tell us those on our Facebook page, on the Blog, via the Contact form on our site or replying to this email!
You can also run your own online reading for free on the website - check out our 'Free Gifts' section.

For fully personalized readings performed by Jyothi and Daniele, instead, visit the bookings page.
For this reading we used 'The Druid Craft Tarot' by Philip and Stephanie Carr-Gomm, illustrated by Will Worthington.

This month's photo was shot on a pile of branches from the pruning of our over 150 hazel trees: it's a lot of wood we have to cut during the warm months and it keep us warm, burning in the stoves, next winter!
For the beginning of the month, we pulled the 'Queen of Cups' (Water) - a double dose of water for a Queen who has to face a lot of emotions - her own and other people's. The month begins with a Full Moon in Libra on March 31st-April 1st: April 1st is also Easter and - of course - April Fool's day! The week the follows can be indeed turbulent also astrologically due to a Mars-Saturn conjunction that begins on Monday, April 2nd and on Wednesday and Thursday they get squared by Mercury: communication could escalate. The risk here would be about being overwhelmed; but a queen shows royalty, dignity and strength with a smile even if she's dealing with a lot of emotions. She has control over her behavior. She does not let emotions run her life. Focus on your goal and vision and flow through all difficulties by employing your creativity and by being spiritually grounded.

For the central part of the month we pulled the 'Ten of Wands' (Fire). This period is the last stretch of Mercury retrograde - will go direct on April 15th (which is also a New Moon in Aries) but will the effect of the retrograde won't be completely over till the 24th or so. The card shows there will be lots of work to be done, but you can do it: it's a good day (spring should have kicked off in most places by now) the sky is clear, you have come a long way already. Sure enough, what you are trying to do is not easy but that's precisely why you should be able to summon an extra dose of courage. Think positive! On April 17th Saturn goes retrograde - which is typically signaling a period (the next five months) where you can turn within to get very deep answers that were previously unaccessible to your intuition - but on April 18th the Sun will conjunct Uranus in Aries making it a very unpredictable, probably tense, day. The good news is that this conjunction will not happen again for the next 76 years. On April 19th the Sun will move into Taurus, bringing a breath of much needed grounding energy.

The card we drew for the last part of the month is the 'Nine of Pentacles' (Earth): this is a reminder that you should not get trapped in the rat race and break your neck running it; you can learn to see the world as abundant and flow through it easily, like the lady in the image. Don't panic about having it all figured out. Try to stay grounded. Reflect on which spiritual practices could be helping you (Yoga, meditation, Reiki, prayer?) and plan time for those. Don't try to solve all at once: how can you solve your problem by first breaking it down into the smallest possible chunks or steps and work them out one at the time, with steadiness but slowness and respect for your rhythms?Astrologically, on April 26th there is a Mars-Pluto conjunction that you need to watch for and be very careful with, as these energies combined have destructive potential. Finally, the Scorpio Full Moon of April 29th is the best time of the year to cleanup stuff: your house, your closet, your garden, folders on your computer... and recycle or give away what you don't need anymore.

Reiki Vacation May-June 2018
Come enjoy a Reiki Vacation at the Sanctuary of Joy (on our 6000 square meters of land in beautiful central Italy under olive, chestnuts and and hazelnut trees) during memorial day week – May 28th to June 3rd – featuring a Full Moon to be observed from in between the trees on our land or under the rooftop of our Mongolian Yurt.

IMPORTANT: We added a second date for this event: August 26th to September 2nd!

The program includes two Reiki sessions per day (morning and evening) where you will learn and get accredited for Reiki level I and will have the opportunity to practice right away on yourself and with the other attendees the skills you learn. Jyothi (her real name) is a Reiki Master with over 20 years of experience with this energy.
More info:
on Facebook
or read this article on our Blog http://www.sanctuaryofjoy.org/notes/2018/02/17/reiki-vacation-may-28th-june-3rd-2018/
Modern life goes too fast? Your life doesn't seem to make sense anymore?At the Sanctuary of Joy we help families and individuals to find their inner wisdom and energy and get their life in tune, in a simple and peaceful way.
The Sanctuary of Joy is based in beautiful central Italy, on a quiet hill: a physical location where we host retreats, Reiki courses and other activities; a space where families can come on a healing vacation and work on themselves in peace and quiet, in the middle of nature. We think simple family and farm life with a spiritual touch is amazingly effective as family therapy.
We also offer some services online.
Work with us and find your purpose! Reconnect with your emotions! Live an abundant life!
Want to know more? Check our website http://www.sanctuaryofjoy.org
At the Sanctuary of Joy we believe in a holistic approach to healing: healing the body by healing the mind, nurturing the heart and evolving the spirit.
We offer and employ a variety of services and techniques, either in person or online, including (but not limited to):
Life and relationship coaching

Tarot and Oracle cards Readings

Reiki Energy Healing

Astrology

Empowering portraits

Music Healing
...and more to come...
Most of our services are also offered online, via email or Skype.
We believe in spreading the light
Our pricing policy is generous.We believe in spreading the Light. To receive full benefit from a reading or a Reiki treatment there should be an exchange of energy, but we know that not everybody has the same resources, and we want to help. On our bookings page you'll find some discount codes that you can use for this purpose.
We are also open for suggestions is ways you can pay it forward by telling us what kind of service or donation you will offer to society. We also offer a 100% money back guarantee if you are not satisfied.
Get your life in tune with Tarot
"Get your life in tune with Tarot" is the book we have written about using Tarot with our intuitive method for self-analysis and discovery.
Learn how to apply Tarot to your every day life, challenges and choices!
We offer you the options to buy the book and pay for it right away, or to download it for free now (we'll ask your email) and come back later to donate how much you think it was worth the investment of your time.
Our book is not for initiates, occultists or psychologists - this is a simple and down to earth method for whoever wants to discover more about themselves by giving Tarot a try. We keep it extremely simple.

"Much more straightforward and clear than other books on this topic. I had tried some other books on Tarot in the past but I found them confusing and too complicated." - was the comment of one of our readers.
Download our book for FREE now and come back and donate later if you think it was worth your time!